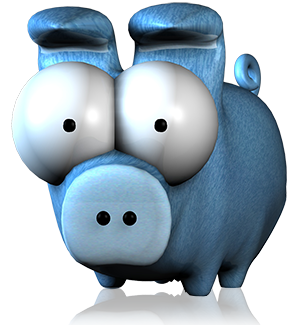 About
---
Pig.Blue is a free to use URL shortening service for sending links, text, data, code, passwords, files, and screenshots online.
Features
Tiny URLs are case sensitive and there are a billion possibilities using 5 characters. Or you can make your own custom links.
You can add a + sign after any short url to get stats about that link. See Examples on the Public Link Page.
Data, Passwords, and Files can be shared more privately. Passwords are encrypted. They can also be set to expire on any given date or limited by views.
Non-Public links use 7 characters with 3.5 trillion possibilities.
There are bookmarklets on the homepage for creating URLs and capturing screenshots of other websites. (A bookmarklet is a small javascript script you can drag to your bookmarks and run on other sites.)
If you share Pig.Blue to your home screen on your mobile device, it's a full-screen PWA.
There is also an API to create your own links using the programming language of your choice. See it in use at Bot.Pig.Blue.
Licensing
For licensing information to use your own domain as a url shortening service, please contact me.
Abuse
Please Note: spam, malware, and pornography links are not tolerated and will be banned and removed immediately.
Feel free to report any questionable links for review by our team of Karens.
If you have any questions or comments, you can contact me from my website: TheBluePig.com
-Garrett,
Web Developer